"When I shop the world gets better, the world is better; and then it's not anymore and I have to do it again."
I should stop shopping. I'll be unemployed for the next 6 months and I should just save some money. Oh, but since I'll be in Kuantan most of the time, I need something decent and casual. And stylish. Maybe I need to get a cardigan. Or maybe two. I need more variety. Oh, look at the scarf! Isn't it lovely? I could just wear something casual like a plain white tank with leggings and throw in a colourful scarf! I'll look good!
Oh, maybe I need more leggings too. I already have quarter length black leggings, long leggings, liquid leggings, purple leggings, striped leggings. Maybe I need something unique, like leggings with some ruffles? Simple with a twist! I'm genius! ;)
I'll go minimal on accessories.. probably I can just get a few statement rings. That'll be cool innit?
Look! There's a promotion going on in F21! Spend RM100 and I'll get RM10 cash voucher! The cardigan cost me RM89, I should maybe get a simple tank to top up so I can get the voucher. Oh no! The tank is only RM15! Maybe I should get a few different colours. I can mix and match and create different look. And basic tank is a must.
I have 20% Topshop vouchers! I'll see what they have in store. If RM100, I get to save RM20! I should get something higher price so I could save more. OMG check out those cute prints! We're only young once, it's not something I can wear in my 40s. Why not I get it now then! ;)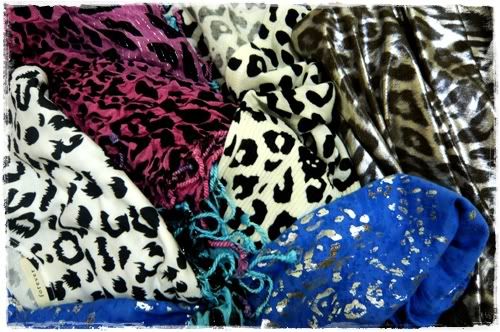 Current obsession, leopard prints.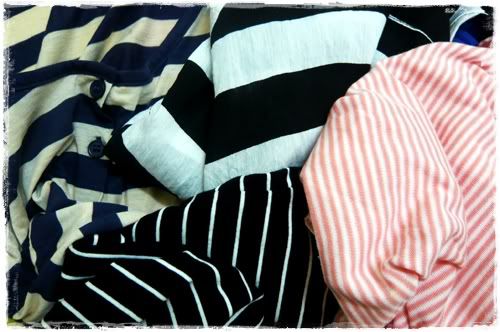 Stripes.