edit: new updates in
baboobeep
!
Yesterday we went for lunch in DucKing Restaurant nearby my office. Being here working in this area for so long, in fact we just discovered this
atas
eatery like, since last week.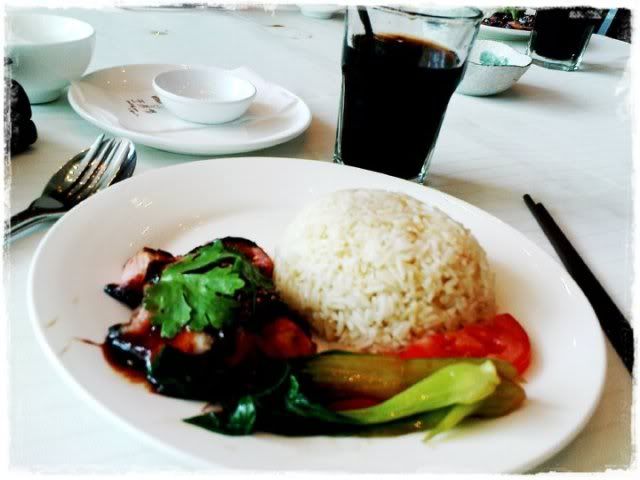 Char siew chicken rice RM 7.80 with leongcha RM 3.80
OK, anyway as promised, here's story of
'eat aunty'
..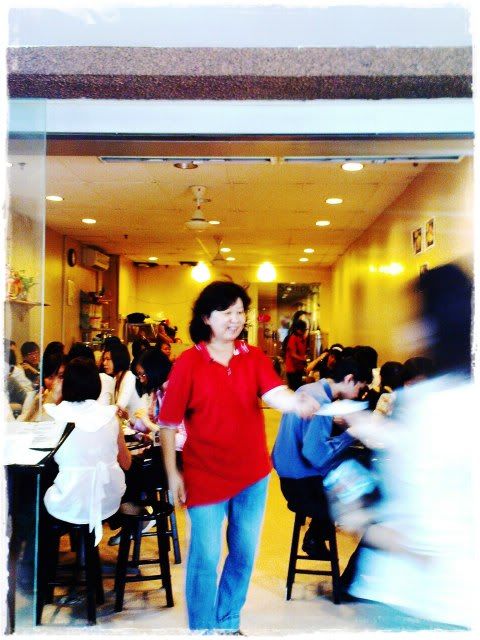 This is the aunty I mentioned in the previous post. I will miss her so.. :(
And why we called it
'eat aunty'
? Check out the picture above again...
Notice anything?
Yup. No signboard. ;)
Till today we have no idea what's the name so each time we feel like going there, the conversation will be like..
Girl 1: Eat what for lunch arr today?
Girl 2: Eat aunty-lah!

Basically it's a very small cafe, only half size of a normal shoplot. So it's really really crowded during lunch time. The tables are really small as well and only small stools are provided. Notice there's a glass door inside the cafe? The back part of the shop is actually a salon! I wonder who will notice there's a salon there, except for those who frequent the cafe.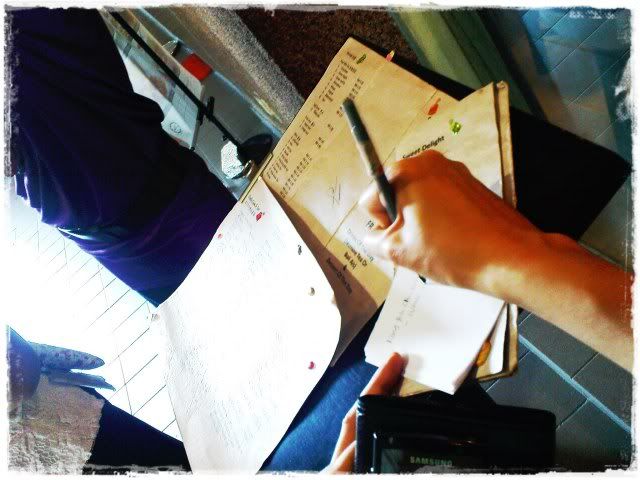 It's so packed that we gotta queue outside, and we even have to write our own orders!
So for today I had Kong Po chicken with tomyum fried rice. It was served in a set with ice jasmine tea and
tongsui
(dessert).
RM 10.90
Pardon the quality of the pictures as I took it using my hp. I just don't wanna look like a hardcore blogger carrying my digicam everywhere snapping away my food wearing office wear.
Anyway, I might be going to Phuket end of next month with my ex-collegues from Nikko! Again! I miss them so!! Initial plan was to Bangkok but it's so
bloody
now you tell me how to go la! I don't wanna come back with HIV+ ;(
We're damn bad luck lor I tell you. Last year we planned to go Phuket and even got our flight tickets and accommodation but we did not make it the last minute due to H1N1 and ended up in
Malacca
. And this year we planned to go Bangkok and cannot make it again :(
We're going to get our flight tickets within this week. Accommodation booked. Fingers crossed everything
soon soon li li.
p/s: I even bought a fedora from F21 yesterday for the trip already wtf