So my official last working day will be on the 8th next month and they'll be deducting ONE day salary as my entitlement is only 5 days and I already took 6 wtf.
My collegue Fay suggested that I take picture of my daily lunch for this entire month. I guess she just wanted me to miss the food here, but sorry I guess I will not, AHHAHA!! Oh, well.. maybe I will..
I will miss the chicken rice on the 12th floor food court.
I will miss the nasi ayam berempah in Canteen.
I will miss the sambal belacan in Noodle Station.
I guess that will be all that I think I will miss. Oh, I guess I'll be missing aunty at 'eat aunty' too.. just miss the aunty, not the food. More stories on 'eat aunty' next post.. ;)
So I sorta started the assignment yesterday.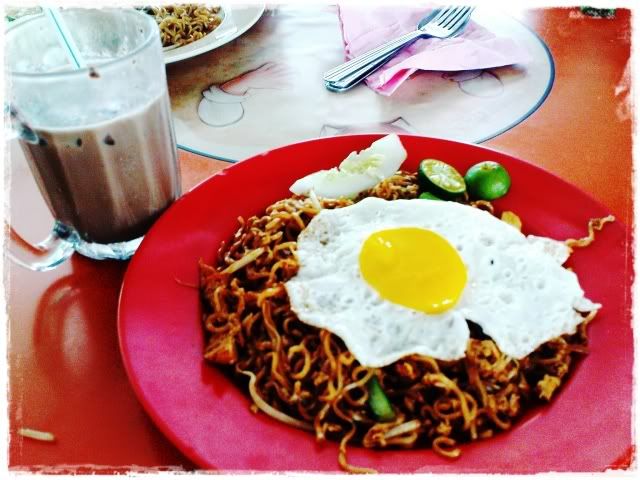 Maggi goreng tak mau pedas tambah telur mata and milo ice kurang ice, kurang manis at the mamak opposite my office.
Got diarrhea 3 times after my lunch wtf.
p/s: Do you like big ass picture like this??? :D Finally figured out how to post big ass picture after yearssssss of blogging!!