OMG It feels like I've been away for centuries!! Hello cyberworld... T_T How I've missed you so...
Was back in Taiping for over 2 weeks plus and on and off I've been trying to check email and FB through my hp. And I was shocked when I got my Maxis bill. Seriously, I did not expect internet charges to be so damn high. I might as well just install Streamyx at home, it's gonna be a lot cheaper :( And if you're wondering why I'm not using Maxis broadband or P1, fyi my house is
strategically
blocked by hills and the reception sucks big time. I can only get
better
reception in my room on top floor WTF.
That further proves the everlasting peace in my birth place. We're surrounded by hills and we get plenty of rain, but modernization, still needs some improvement ..Taiping, town of everlasting peace ;)
And oh, before any
anonymous
trying to judge me again with my statement above, I guess I better make myself clear. I don't think I owe anyone any explaination, but sometimes people tends to be too narrow minded. (I'm not pointing finger at anyone, siapa makan cili terasa pedas)
I love my hometown. It's a FACT and there's no doubt.
This is the place I was born and grew up. This is where my home is. The place I'm so familiar with, the place that left a lot of memories, be it good or bad.. This is the place that turned me into who I am today. But since young, I was frustrated when the non-locals always commented
"Oh Taiping looks the same as it was 10-20 years ago
!". I'm glad that when people came back, the place's still the same and it brings back many good old memories. But it also shows that Taiping is not developing! I was really furious when a collegemate visited me once, got very shocked and asked how I spent my days in such a
ulu
place. I stop keeping in touch with him eversince.
It feels very wrong when the entire town still dimly light at night. The Taiping town area seems to move backward eversince Tesco and Taiping Sentral was built in Kamunting/ New Town area. Streets around Taiping Jaya, Fajar, and the nightmarket used to be so happening during my schooling days. Everything started to look really isolated now and it feels like EVERYONE hangs out in either Tesco or Taiping Sentral, ONLY. The Lake Gardens supposed to be the main attraction of the town, but there's just something missing.
For me, the word 'civilization' is very subjective. It's like when I'm comparing a town (big or small) with a big city, definately a big city is a place I call paradise. Plenty of entertainment, food, job opportunities, everything seemed so happening in big cities. Even when I went to Jusco for grocery shopping today, everything seemed so atas WTF. My mum and I had trouble searching for english parsley in Taiping.
Of course, the english parsley is just an example. I'm not saying english parsley equals civilization.
Anyway, civilization topic aside, I was back in Taiping with my 3yo niece this time.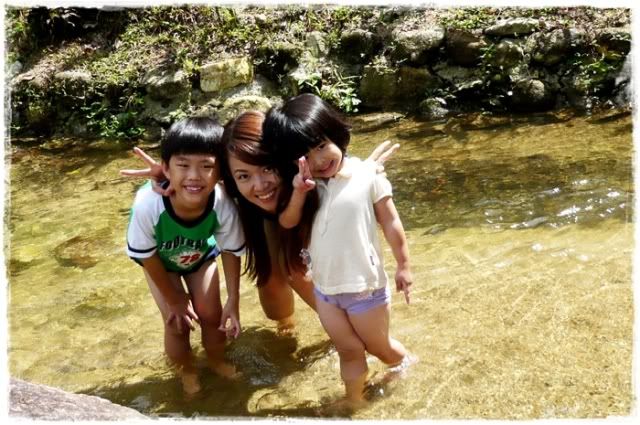 I spent the entire 2 weeks plus babysitting, nagging, scolding, shouting like moron omg.. and I'm very sure now that I'm not prepared at all for parenthood.
Kids are fun at times, the way they acted cute and innocent. The way they talk and think sometimes just crack me up. Sometimes they're just way too smart, blame it to the overpriced formulas nowadays..
Kids, you either like them...