I'm in KL at the moment, came back 2 days back and will be back Taiping tomorrow morning. Like very busy like that -_-" It's true that sales are everywhere!! I went to Sunway Pyramid, One Utama and The Curve yesterday and today I went on shopping marathon to Pavilion, KLCC and Sunway Pyramid!! Managed to meet few friends for gossip session this trip, very fulfilling! ;) I'm looking forward for more meetups before I officially 'migrate' to Kuantan! And yes, more shopping trips too wtf. I'm planning to dropby Sg Wang next trip. I've never been to Sg Wang myself before, that will be really adventurous I think?
I'm starting to packup my stuff to bring back Tpg and stuff that suppose to bring over to Kuantan. Or shall I say, I'm trying my best, but each time I failed. I don't know where to start packing. I have too much useless stuff laying around. My room in KL is so dusty now cos I hardly come back. I don't know what to do with those clothes that I don't wear. 4 gigantic boxes of clothes and pile of bags that I don't use. I don't know what to do with them? I have no time to sell them online and I just can't giveaway like that. Mostly are brand new :( Donate to the orphanage? I doubt they gonna wear clothes like that.
And I have so many soft toys that I can never bear to part with. Few of my favourite like Dada, Ki, Kura, Kuri, Cubby are gonna follow me to Kuantan (I have no idea what his parents will think of me). What about the rest?? Bring them back to Tpg? My room back home is already full with my toys and my mum's gonna grumble if I bring back more. And I will never give them away. Never. Gawd, what shall I do? :(
And my magazine collection. My boxes of accessories. My DIY materials. My huge collection of paperbags wtf. And all those junks... *sigh* Life's hard. It's so difficult to move a room, I wonder how people move a home?
Anyway, I celebrated my 26th birthday in Kuantan this time. We had dinner in Chukka Italian Bistro in Hyatt Regency. I've been wanting to try out this place long ago. The atmosphere was awesome, food was ok.
The companion matter most ;)
And I had the best present from the fiance (!!) this year!! ;)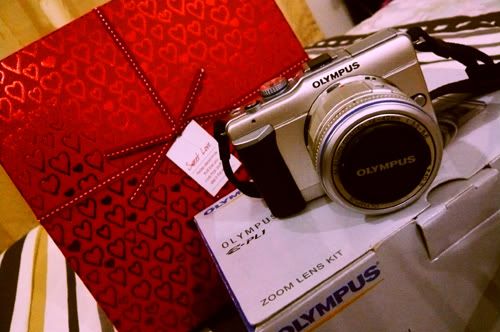 I set my eyes on this Olympus Pen quite some time back since I read the review on Xiaxue and Cheeserland. I was actually torn between this and Lumix LX3. But when I had my hands on them, Olympus proven to be more user friendly. Do expect better quality pictures next post! ;)
But seriously I think I can't bear to bring this out all the time as it's really bulky and heavy as compared to my old digicam. Yet again, I really love my new cam to the max, I have no idea how to describe with words. Of course the quality is not as nice as compare to DSLR, but this semi-pro cam is so so so so much better than my old one!! <- understatement! Spotted this lovely maxi dress in F21 yesterday.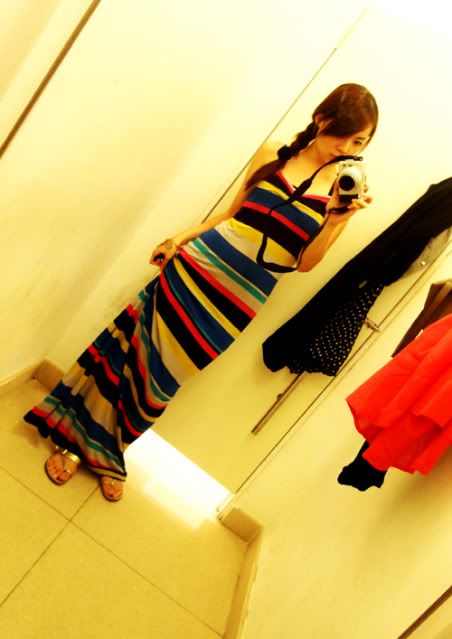 But didn't get it cos it's really transparent.
.
.
.
.
.
....... the truth is it's way too long!! Am I that short?? :(