Another few more days till my last day at work. And today is officially my last Friday. OMG I'm excited! And I'm so not in the mood to work already :(
I've been surfing online a lot for the past week cos this might be my last chance to surf on super fast speed! And I'm gonna stay back one day to renovate my Shitty's home in Pet Society cos my laptop at home sucks. Fingers crossed my lady boss is not reading this.
Anyway, I got to meet up with few collegemates and new friends last Friday! Binjing was back in KL and Yunny was kind enough to organise a gathering. Went BVII, our usual hangout place.
Thai punk!!! HAHA Inside joke wtf.
Surprisingly, it has been close to 6 years since I last met Binjing! She was in KDU for the first two semester and I guess that was the last time I saw her. And this girl is teaching combat in Spore now damn cool wehhhh~!! o_O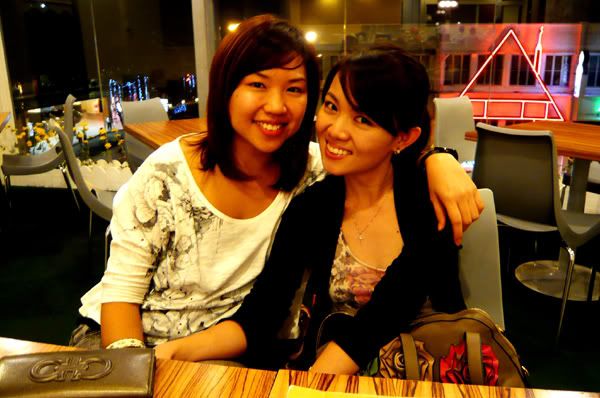 We're supposed to go Delicious initially but it was full so off we went to Marmalade. Everyone said the food sucks, really that bad meh? :(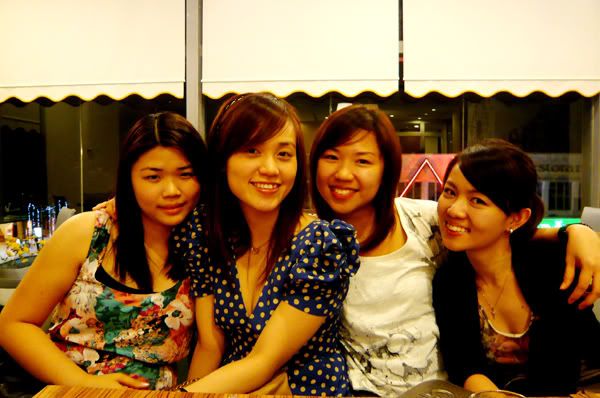 l-r: Jocelyn, Yunny, Binjing, myself
Yunny looked like Alice in Wonderland! Hehe :P