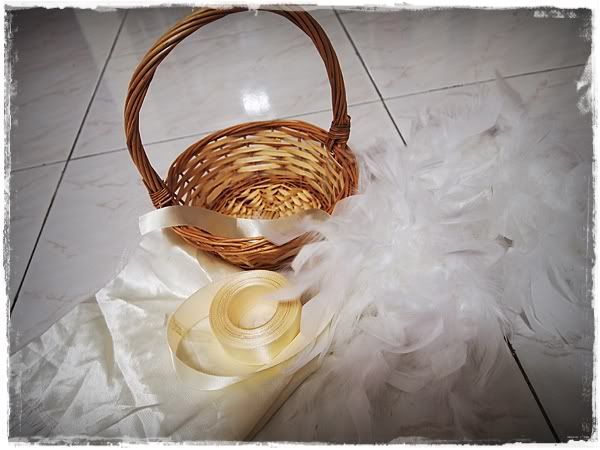 What I used:
- small rattan basket RM 4.90 from local florist
- satin fabric (leftover from flower girl dress)
- satin ribbon RM 4 a roll, probably used only 1 metre
- feather RM 6 per metre, also from local florist
- UHU glue RM2.60
I've been searching everywhere for a nice small flower girl basket. Saw one from Lovely Lace around RM30 if I'm not mistaken, but I don't really fond of those laces they used. Been googling a lot too and saved lots of pictures. I was thinking of DIY since like forever but Cryst was just being Cryst, I just can't stop procrastinating till the very last minute.
So yesterday I finally decided to drop by Home Florist, a florist that I've been frequenting since secondary time.
Frankly, I was planning on a simple feather basket like this: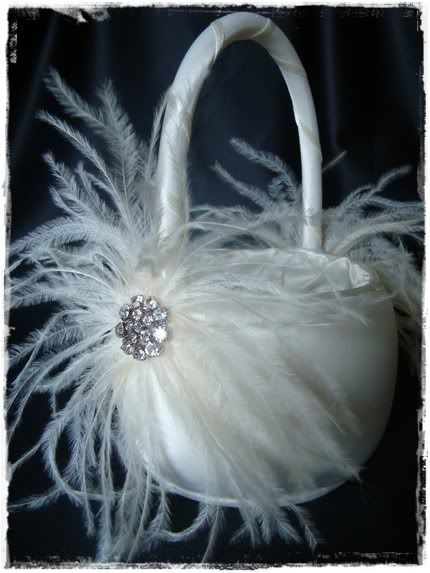 But I have no idea where to get these kinda feathers so in the end I gotta make do with whatever I can find.
After less than 20 minutes of cutting and sticking..
TADAAAA...~!!!!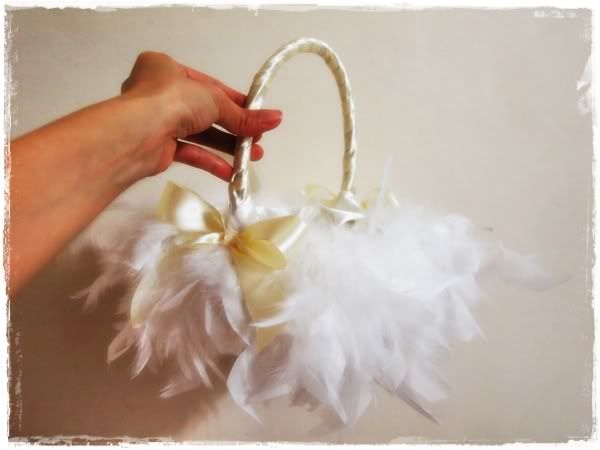 Please don't tell me it looked like chicken wtf. Am also thinking of sewing bell dangler at the centre of those ribbons. Or maybe some bling-bling like the sample above.
And in case you miss me..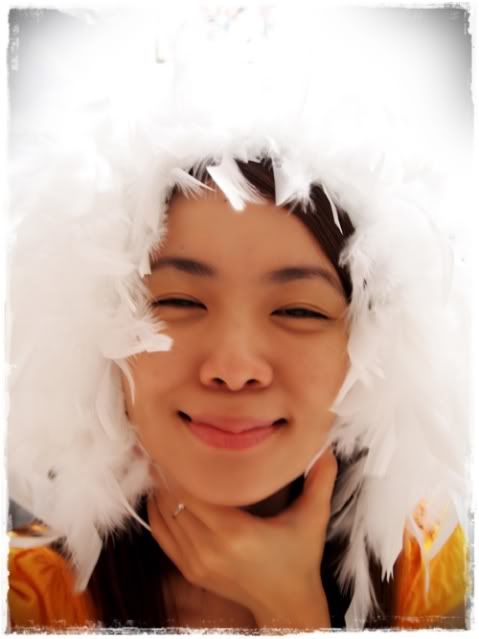 What?