I mentioned in previous post before that I'm looking for a good printing company that can personalize my invitation card. Obviously there're lots of printing company that specialized in wedding invitation but since I've been traveling kinda frequently lately, I need to get one that's more convenient and nearer to my... whichever home.
Found one in Summit USJ when I was back 2 weeks back. But since I emphasized on getting a RED envelope, they promised to get back to me the next day, which they didn't. And my bad too, I forgot to get their contact number :( Back to Taiping the next day so I didn't had the chance to dropby their shop again.
Like it or not I gotta source for a printing company from Taiping. Checked with a few but the price that they quoted are farrrr more expensive than KL. Finally found one, explained to them the design I wanted. But the thing is they only supply pink envelope so I gotta source for my own red envelope instead. Saw a nice red sparkly envelope from from Popular, RM1.40 for 100gm (appx 6pcs).
And the next day, they sent this to my email!!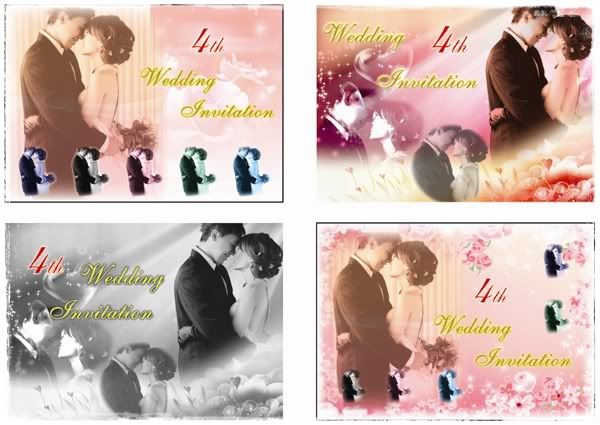 Can you imagine how shocked I was when I opened the attachment????? o_O And obviously, they did not pay attention when I explained earlier. I don't wanna comment much on the design, but "
4th Wedding Invitation
"??? What were they thinking? I told them the chinese character "
xi
", which they must have mistaken for the digit "4" (Hokkien). But does it make any sense?????
So I called them right after to explain and even mailed them a sample copy that I did myself in PS. I remember very vividly, I explained very in detail that I only wanted a simple character "
xi
", and even forwarded to them the type of font that I wanted. Even told them the size of font I wanted.
And this came next.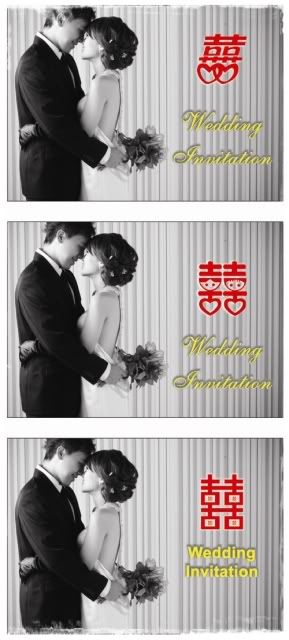 Why did they wanna waste so much time to spice up my card? I only want a very simple card FML!!! T___T Probably they just couldn't accept that business come so easily wtf.
Another round of explaining and another round of spending time to remake myself a clearer sample to show them, they finally emailed me something closer to what I wanted.
Looks better.. except for the "Wedding Invitation" font. When I almost confirm it for printing, the printing company from Summit USJ finally called.
And within the next day, received this in my inbox.
Almost acceptable. Accept for the colours, looks mismatched to me. And what are those hearts doing there??
So I called him, minor explanation and within the next half an hour, he emailed me this.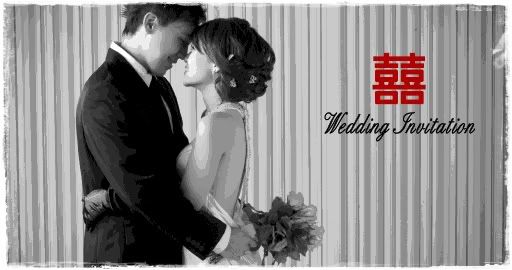 BINGO.
I just need slightly smaller font for "Wedding Invitation". Should I use Taiping vendor or KL's now? T___T Both charging same price. One with envelope, single sheet front and back printing. One without envelope, opened up card.