Short update today..

I'm done with my favors folding, thanks to the help of my mum...
Now I'm thinking of how to transport 3 big boxes of favors to the hotel by myself -_-"
I really like the idea of putting message under the wedding heels, found some pictures online...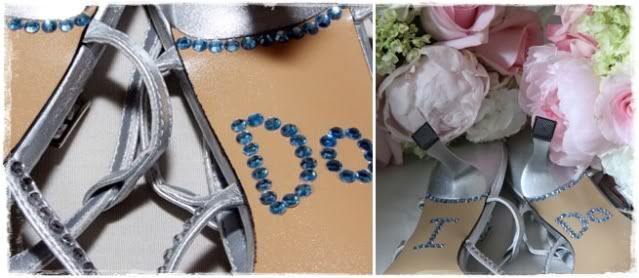 With some leftover bling-blings... this is my version.
Must remind my photographer to snap pic cos I doubt anyone will notice anyway! LOL
I woke up this morning and saw few Banglas setting up canopies in front of my house and it slapped me hard on my face - THIS IS FOR REAL. It's my wedding dinner tomorrow!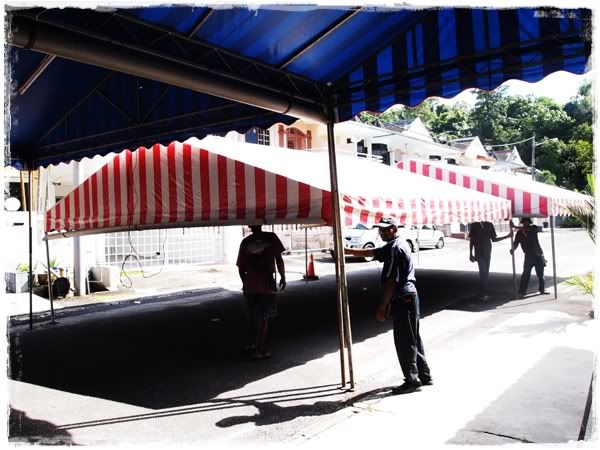 MY WEDDING??
Omg... I don't know what to feel.. Hello?? MY wedding? Seriously?